WE ORGANIZE
HEARTFULL EVENTS
BGŻ BNP Paribas Bank has helped the  Joanna Radziwill Caring Wings Foundation

 
At the beginning of September 2017 we were rewarded with sunny and warm weather for our three week BGŻ BNP Paribas Bank integration. The weather was ideal for the volunteering the participants were to undertake, having to revitalise a garden intended for the use of children under the care of the Caring Wings Foundation.

   Despite the welcoming party finishing late on a Friday, everyone got up on Saturday
morning, keen for the educational meeting after which they set off for the headquarters of the Foundation. The team were responsible for planting new flowers and trees, repainting the old garage as well as renewing old garden equipment. One group assembled a trampoline, another cleaned windows, and all were thrilled due to the noble cause they were carrying out.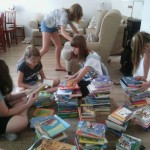 During a break from work, the CEO of the Foundation thanked those volunteering for their work, presents, as well as for financing the repair of the pavement and creating a fantastic new garden. 
As the evening neared to a close, somewhat tired but, nonetheless, satisfied from their efforts, the team returned to their hotel, where they could relax, taking full advantage of the pool, spa and near-by thermal baths.

Supper was followed by a disco, which featured karaoke and other surprises. This fun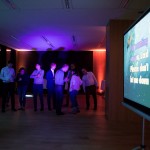 lasted long into the night, but no one was worried, as there was ample opportunity for sleeping in the following morning.
The integration trip was concluded with breakfast on Sunday, but plans concerning the Foundation of Joanna Radziwiłł were more future-oriented, with those under her care soon going to visit the headquarters of the bank in order to familiarize themselves with the work of those who helped in creating their garden.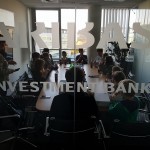 The children arrived at the bank on 16th October 2017. They brought an atmosphere of happiness and excitement into a serious environment, which awakened the curiosity of the bank workers. Let's hope that the effects of this meeting will stand all involved in good stead.

The effects of the September volunteering experience, however,  will be most noticeable in the spring of 2018, when the flowers will sprout and new leaves form, bringing with themselves colour and hope.